Buy Pioneer Lands
Service provided by Big Fish Games!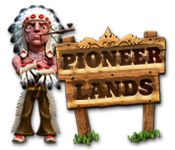 Conquer America's Old West in this unique Strategy game! Take on tasks and completely take over the Pioneer Lands!
Please allow the pop-up which will appear from this window. You will be transported to Big Fish Games, who provides the purchasing service. If you haven't already registered at Big Fish Games, you need to do so in order to buy the game.